In this forum you can play along in a series of role playing games, but first you must create your character. (MUST POST IT IN THIS TOPIC) you must take this template that I have written out and replace my answers with your own and post them below. You can put as much and as little detail as you wish.
Character Name: Judgment Dragon
Personality: Friendly enough to those he likes, get's agitated easily.
Appearance: A great divine dragon with red claws.
History: Has been faithful to the Lightsworns and has fought many battles against great beasts like the Dark Worlds, Crystal Beasts and even the powerful Dragon Rulers.
Happy Dueling. JD.

_________________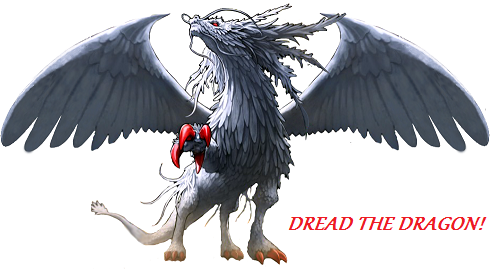 "We're running to the edge of the world, but I don't know if the world will end today."